SHOP NOW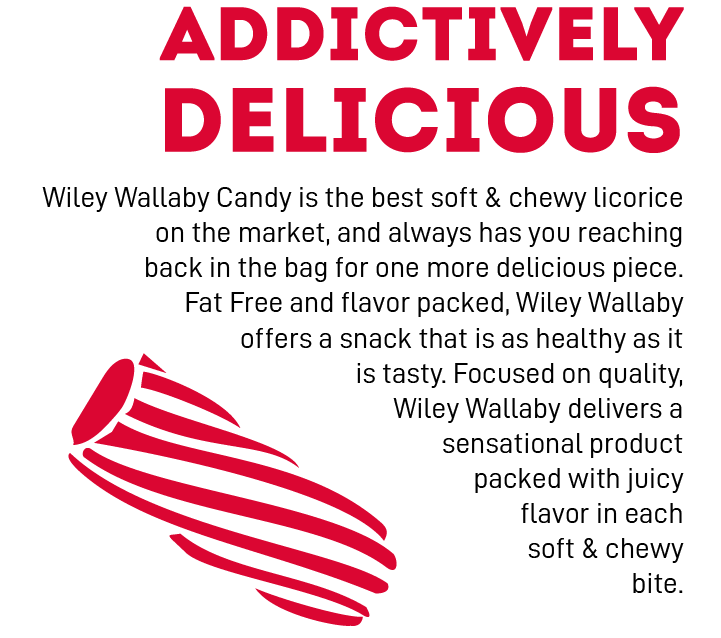 I've been on the hunt for green apple and can not find it! We would LOVE to try it, because we love everything green apple and Wiley Wallaby!
WOW ! How can you choose?LOVE licorice!Thanks for the yummy opportunity and your generosity ❤️❤️. Good luck to everyone
Green apple💚 yummm I want to try this My favorite is RED ITS REALLY GOOD💓
Green apple would be an awesome flavor to try! 🍏
The green apple sounds really good, but they all sound delicious!! Thank you for the chance to win and good luck to everyone!
Would love to try the tropical, but would love to win green apple!
Love that the licorice is so soft and flavorful. Love the green apple. I want to try the huckleberry flavor.
That would be a great flavor to try! Thanks for the chance 😊
I havent tried green apple yet, that would be great
Green apple licorice what a great flavor💚
The watermelon and the green apple
I don't think I've tried the green apple. My go to is the classic red.
Green apple sounds amazing! 🎄
We've tried them all! Our favorite is still the green apple 🍏
I've actually been wanting to try the green apple it sounds amazing but no one around here sells it
Green apple is my absolute favorite!
My fav❤️ would love to try the Apple 🍏 pretty please
I have not tried the suit apple and would love to
Doing cart wheels for Wiley Wallaby's Green Apple Licorice!!!💃🏽🍏
Thanks so very much for the opportunity to win this wonderful prize 😊😇🙏💞🥰🤗😀😮😲🤗😀😮😲🤗😀😮😲🤗❤️🎄⛄😇🙏
Green apple licorice 🍏 would be wonderful since I have not tried this flavor yet!
I would love to try the green apple and black too
Would love any licorice is A favorite
Watermelon, green apple,black licorice
Load more
Wiley Wallaby ©2020, All Rights Reserved