SHOP NOW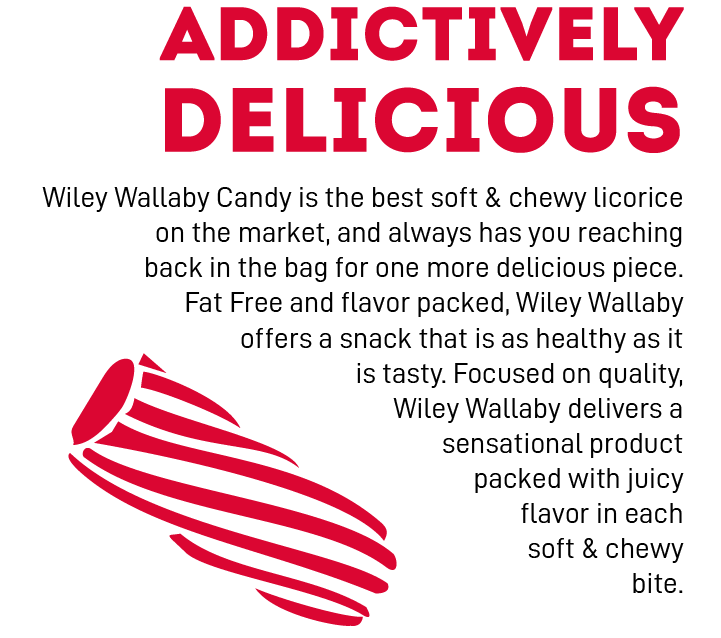 Classic black Licorice is my favorite but I like classic red to
Classic Red Licorice! Red has always been my fav! The Wiley Wallaby Licorice is the best I've ever enjoyed!
I would choose the classic red.
Mix of both. Not sure why, but I crave black licorice from time to time
Classic Red. This is my favorite brand of licorice. 😋😋😋
Classic black and Classic red are both great! Actually all the licorice flavors you have are awesome!!
I enjoy both both nothing beats the classic black! It is the world's best soft and chewy just how licorice should be!
Classic red. But grape is the best flavor ever made 😋
Classic red licorice for my house please!
Black licorice is my absolute favorite. Thanks for the chance.
I love the red, but hubs loves black, so both?
Classic Red Licorice!! Wiley Wallaby is the best, no matter which flavor you choose!
I love the classic Red and my husband loves the classic Black.
Classic Black Licorice - my all time favorite!
I am a classic black licorice fan. The best.
RED ♥️ even thinking about black licorice makes me queasy 🤣
Classic Black Licorice! I love the taste of Anise.
Because I love them both and can't choose between them...I pick both!!! ❤
Black is my favorite licorice flavor.
Classic Red Licorice is the best one!
A mixture of both...and any other you'd care to throw in. I want ALL the licorice!!!
Classic Red licorice would be so nice!! Yummm!!!!
I bought a bag of your classic red licorice and I love it gonna try your other flavors to
Classic red for me. I do like the black too but just a little here and there
I am in love with the red licorice. Always telling people it is the best licorice made.
Load more
Wiley Wallaby ©2020, All Rights Reserved