SHOP NOW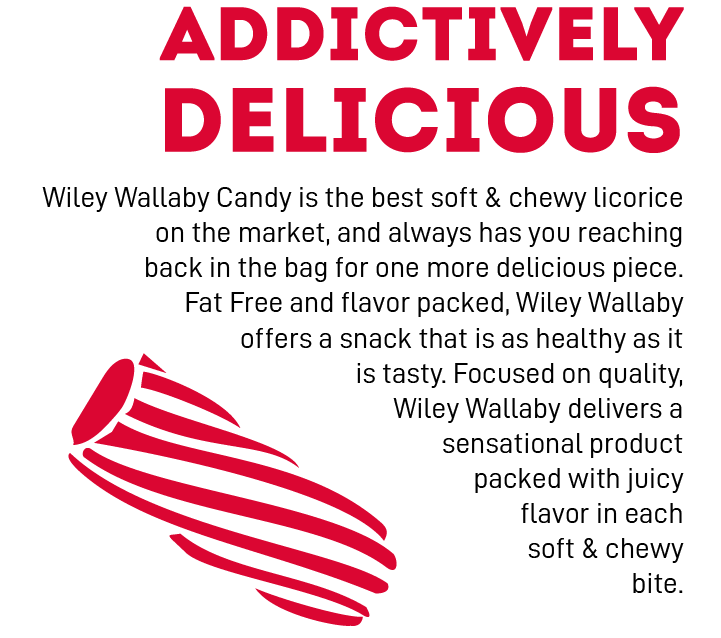 NATIONAL LICORICE DAY! 🍓🍉🍏

It may be one of our favorite days… so we MUST have a Wiley Licorice giveaway! 10 winners will be selected to win a Classic Red, Watermelon, Green Apple, and a bag of Blasted Berry Wiley Licorice! To enter, tell us your favorite flavor of Wiley Licorice! The 10 winners will be selected on Monday, April 19th! This giveaway is not sponsored or endorsed by Facebook. It is a wonderful day, Wiley Fans! 🍓🍉🍏 ... See MoreSee Less
I love the good old original aka classic red... Yum! Thanks for the chance to win!
Although I like all Wiley licorice, hands down my favorite is classic red! Happy national licorice day!! 🎈
Currently classic red but the blasted berry sounds amazing!!
Wiley Wallaby's Classic Red licorice is my favorite
Classic Red is my all time favorite! Happy National Licorice Day!!!
My favorite is the Green Apple and watermelon! Sorry it's hard to pick just one!!
My favorite licorice! Classic red and berry
Green Apple is my favorite, but Blasted Berry sounds really good!
This stuff is my new addiction! It is almost impossible to pick a favorite!!! I order the 5 pack from Amazon so I do t have to choose! But if I MUST choose, it would have to be HUCKLEBERRY 💜
Loved the blasted berry!! But haven't tried the apple yet, sounds delish!
Watermelon is my favorite the best by far this would be amazing awesome and delicious to win I need some Licorice Wiley Wallaby please Thank you for the chance stay safe happy and healthy ❤
Classic black is my absolute favorite; but I enjoy every delicious flavor of wallaby confection
love them all but Classic Red is my favorite!
Just one favorite?? Gonna have to go with classic red! Happy national licorice day!
All the licorice flavors are awesome, however I favor the classic red followed by the classic black!
My favorite is watermelon but love them all. My kids would be so excited to win!
Love the variety, but classic red will always be my favorite
I've only tried the green apple flavor and loved it. I'm thinking the huckleberry flavor licorice must be the best one of all and would love to try it #WileyWallabyLicorice #NationalLicoriceDay yum! #Giveaway
My favorite is green apple!
We are family who loves it all! Classic Red, Green Apple, Blasted Berry, Watermelon...all loved!!
I am addicted to watermelon and green apple... I never can choose, so I have to buy them both when it's an option!!
I always loved the huckleberry! Today I'll be trying the watermelon for the first time!
Love them all, but huckleberry and black are my def go to flavors!
This sounds like a holiday worth celebrating! I think a bag of classic red and classic black are appropriate but I love them all!
Classic Red, but would love to test other flavors, but we only have red and black locally.
Load more