SHOP NOW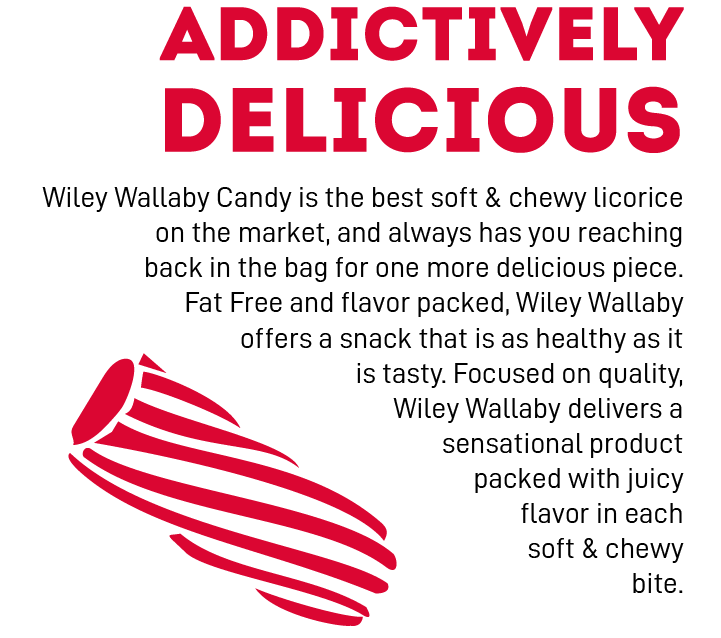 classic black and classic red! can't go wrong with the classics
Well I've only had 3 flavors so far but would love to try other ones at some point.. My favorites are strawberry and watermelon.. 🍉🍓
Black licorice and black licorice stick candys Got a bag right here hahah
I have only had the green apple and the classic red but they are both delicious and I would love to try more!
My favourite is the black and watermelon but i love them all... thank you so much for the chance to win .
watermelon and black but would love to try any new flavors I haven't tried before.
I'm stunned to know that you have so many flavors. I'd like to try others and see if they are as good as the classics. TYGLE !!
WOW!!! September 15th is my birthday... Being one of the winners would be great birthday surprise... My two favorite flavors are your green apple and your watermelon... I just can't get enough of either flavor...
Watermelon and classic red is all I have had but I would like to try more
Classic Red and Huckleberries. Recent amputee and discovered the licorice while in the hospital. I know life is short and I thank you with your licorice for letting me enjoy the sweet. I grew up on licorice and I have never tasted any as good as Wiley Wallaby. Thank you
I like classic red. I would love to try the mixed berry. Thank you
Classic red and Huckleberry they are all good
Give me some watermelon and green apple wallaby licorice got to have me some of that
My 2 Favorite Flavors of Wiley Wallaby Licorice are: Classic Black & Blueberry Pomegranate!
My favorite flavors are Classic Black and Blueberry Pomegranate.
Have never tried it but black and chocolate are my favorite and I never met a licorice I didn't like!
Huckleberry and red original are my favorites!
Black, Apple and Watermelon! Mmm but I really like them all! I love combining my flavors too.
Most definitely Green Apple is my all tome favourite and I also love the Classic Black. Yum to both - thanks Wiley Wallaby Licorice forgot to mention watermelon - also yum
Classic red, watermelon, and green apple.....and after reading all the comments, I would like to try the huckleberry
Love the classic red and huckleberry!
Watermelon, green apple and huckleberry are my favorites!
Traditional red and huckleberry
Classic Black and the black licorice All sorts bag!
Green apple, blueberry pomegranate,and black liquorice
Load more
Wiley Wallaby ©2020, All Rights Reserved