SHOP NOW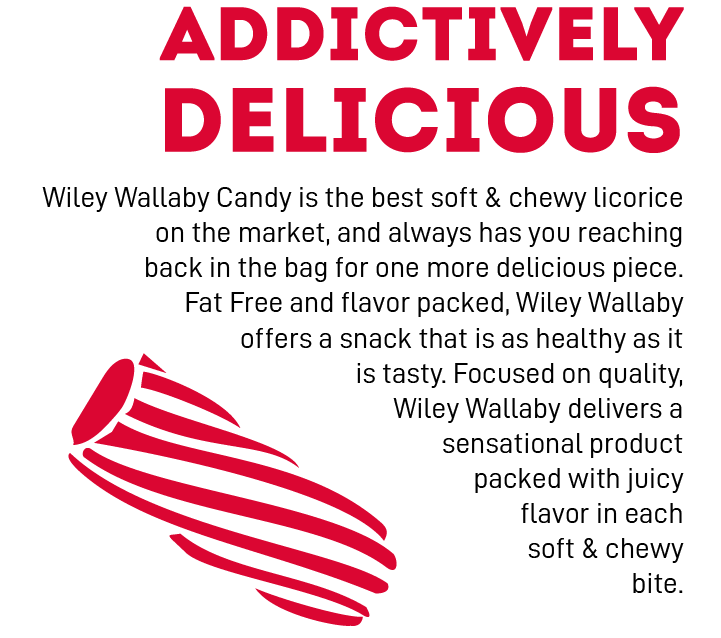 CANDY MONTH!! We have another sweet Wiley Wallaby Licorice giveaway!! 🍓🍬

4 people will be chosen to win a month's supply of our Classic Red Wiley Wallaby Licorice! To enter: comment below with the name of your favorite TV series. The 4 winners will be selected on Thursday, June 17th! This giveaway is not sponsored or endorsed by Facebook. Best of luck Wiley Fans! 🍓🍬 ... See MoreSee Less
The Andy Griffith show, even after watching them a million times. 💞 This licorice is my go to sweet addiction while on Weight Watchers. So delicious!! 😋
The "Odd Couple"... My father and I would watch this show all the time and laugh and laugh...😂 We all could use a show like this right now because, we all could sure use some more laughter in these hard and chaotic times that we're in...😉
I still love and watch Little House on the Prairie
I have quite a few favorites, but one at the top of the list right now is "This Is Us"!
"Clarice" is my favorite tv series. 😊
My husband and I love the Chicago Med, Fire, and Pd series!!
Gilligan's island is my absolute favorite
Friends is my all my time favorite TV show! Current TV show favorite is The Goldbergs.
My favorite series is Mom such a great show!
This is Us is my newest favorite! Thanks for a chance!❤️
Seal Team is my favorite series
Hard choice… I think my favorite right now is New Amsterdam
Just finished schitts creek, I'm late on the band wagon. Also like zoeys extraordinary playlist
I have a few but I'll go with M*A*S*H, because this was one of my dads all time favorites 😊
Many years ago I liked the show Knot's Landing
Love 911 or law and order svu
All time favorite is Friends!
Firefly Lane Thanks for this AMAZING chance! Publicly shared! Barbara Pacific
A Million Little Things. Can't wait till this fall for the cliffhanger to be reveled.
An old one; Rockford Files
Golden Girls, never gets old 😆
Load more