SHOP NOW
SHOP NOW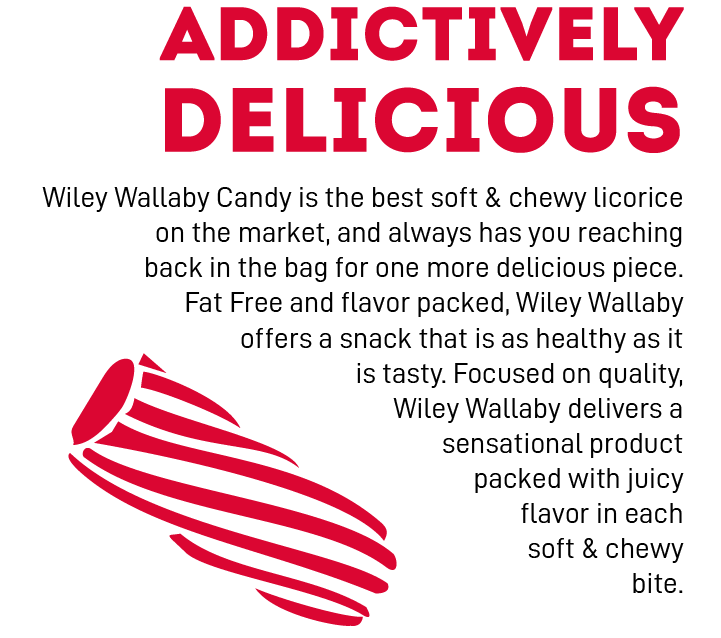 🧙‍♀️ Witch Wiley Licorice is the perfect treat for Halloween? 🎃

3 people will be selected to win a Wiley Prize Pack of Licorice! To enter: comment with the name of the Wiley Licorice flavor that would be the best treat for Halloween! The 3 winners will be chosen on Thursday, October 29th! This giveaway is not sponsored or endorsed by Facebook! Best witches! 🧙‍♀️🎃 ... See MoreSee Less
I think classic red is the best choice any time of year, especially Halloween! 😋
Classic Red sounds like a pretty good choice to me!
Green Apple would be awesome! 😋🍏
I think Classic Red is the perfect choice.
Oooooohhhh....Classic Red....but then again Classic Black....but then....all licorice flavors are delicious!
Oh I would love to have some of these awesome licorice! I think the apple would be the best because of the candied apples and Carmel apples! Mm sounds so delicious right about now!! Kristin Walker
Black Wiley Licorice is my choice. My favorite plus it's perfect for Halloween! Thanks for the opportunity!
Green Apple for sure! I think that flavor speaks fall and cooler weather
My favorite for anytime is watermelon! Thanks for chance this would be amazing!
Black goes with Halloween the best and it just happens to be my favorite!
I think Black Caramel is perfect for Halloween!
Black Licorice would be best for Halloween.
Wiley Wallaby Blueberry Pomegranate Australian Style Licorice.... So good, it's scary!
Black Caramel limited edition!
Green apple is my favorite but for Halloween black...
Classic red never goes out of style!
Watermelon since they grow in the garden usually near pumpkins!!
I think the Wiley Wallaby Blueberry Pomegranate sounds amazing! Thanks and God Bless! ILuvTheEucharist @ aol dot com
All are wonderful but for Halloween, green apple would be perfect to hand out!
I like the classic black licorice because black licorice is my favorite!
Green Apple! I would love handing all flavors out and eating some too 😉
The Wiley Wallaby Licorice flavor that would be the perfect treat for Halloween would be the 45 piece package of Classic Chewy Red! 😋
Classic red is my favorite and is a perfect not too sweet Halloween treat.
All of them! But I would choose watermelon, because you can never go wrong with watermelon!
Wiley Wallaby Classic Black Licorice is the best treat for Halloween!
Load more